Professional, Confidential Recovery Options
Are you or a loved one struggling with alcohol or other drugs? You are not alone. Nearly 10 percent of Americans age 12 or over do according to the Substance Abuse and Mental Health Services Administration. Addiction is a disease that develops over time, and a successful recovery takes time, a strong commitment and a comprehensive treatment program.
The Zumbro Valley Health Center chemical health programs provide short- and long-term treatment for adults and adolescents with substance use disorders. Our model of care utilizes the Six Dimensions of Multidimensional Assessment (American Society of Addiction Medicine), which focuses on providing the right level of treatment for your specific needs. For some, this may involve one-on-one sessions with a licensed counselor while others may include group therapy and ongoing support. Either way, clients also have access to specialty services such as therapy, psychiatry and medical care to assist in their recovery efforts.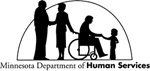 Recovery Basics, Pacing Recovery Effectively Program, Recovery Partners and Right to Recovery are all licensed by the Minnesota Department of Human Services