Integrated, Coordinated Care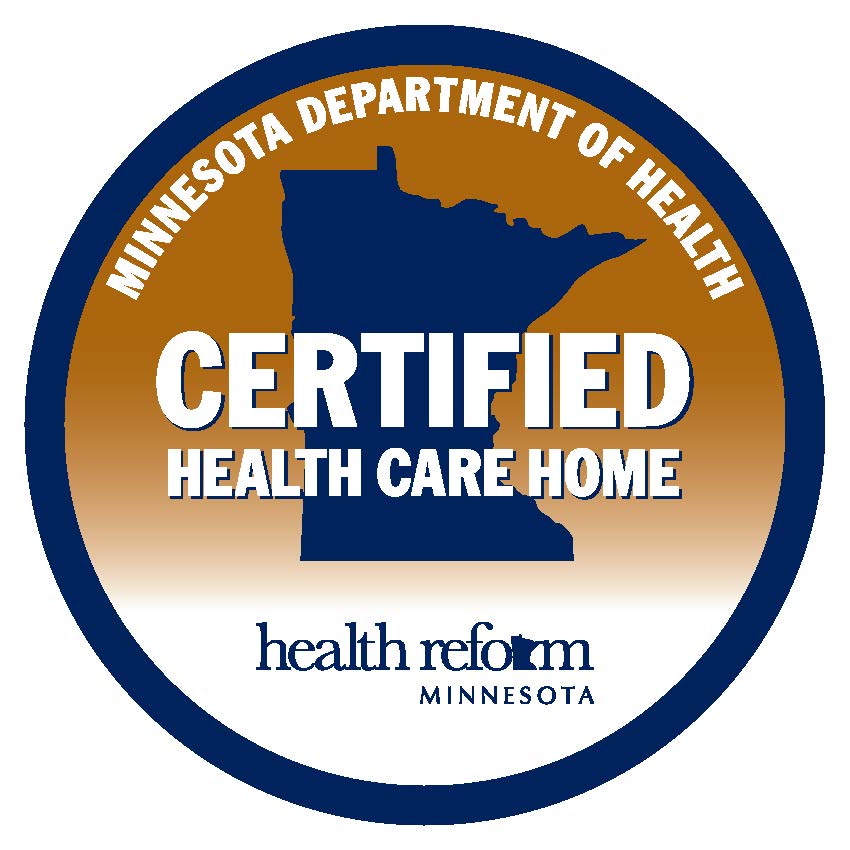 Our health care home model is based on providing comprehensive services that are client-centered, team-based, coordinated and focused on quality. It is not a home in the traditional sense, rather it is having Zumbro Valley Health Center serve as a central source of care for those diagnosed with chronic conditions and who have multiple providers and/or services.
Key factors in the delivery of our integrated model of care including being:
Client-centered - effective care requires a partnership among clients, their support network and providers to ensure that decisions respect clients' wishes and needs, and that clients have the support they need to make informed decisions about their care
Coordinated - care is organized across different areas - mental, chemical, physical - and includes access to important resources like community services, pharmacy, specialty care, dental and other services
Accessible - clients can easily obtain on-site services and have access to "after-hours" care such as nursing lines 24/7
Quality-focused - providers offer dependable information and continually work to improve quality to ensure clients and their support network can make informed decisions about their health
Comprehensive - a health care team is responsible for each client's health care needs, including their mental, chemical and physical health
To learn more about our health care home model, please call 507-289-2089 and ask to speak with Primary Care.