Psychotherapy theories guide our providers through the process of understanding clients, their individual needs, and developing solutions. Our highly skilled providers utilize many different therapeutic approaches during treatment. Some approaches work best for specific conditions, while others can help with a range of issues. Learn more about some common types of therapy practiced at Zumbro Valley Health Center.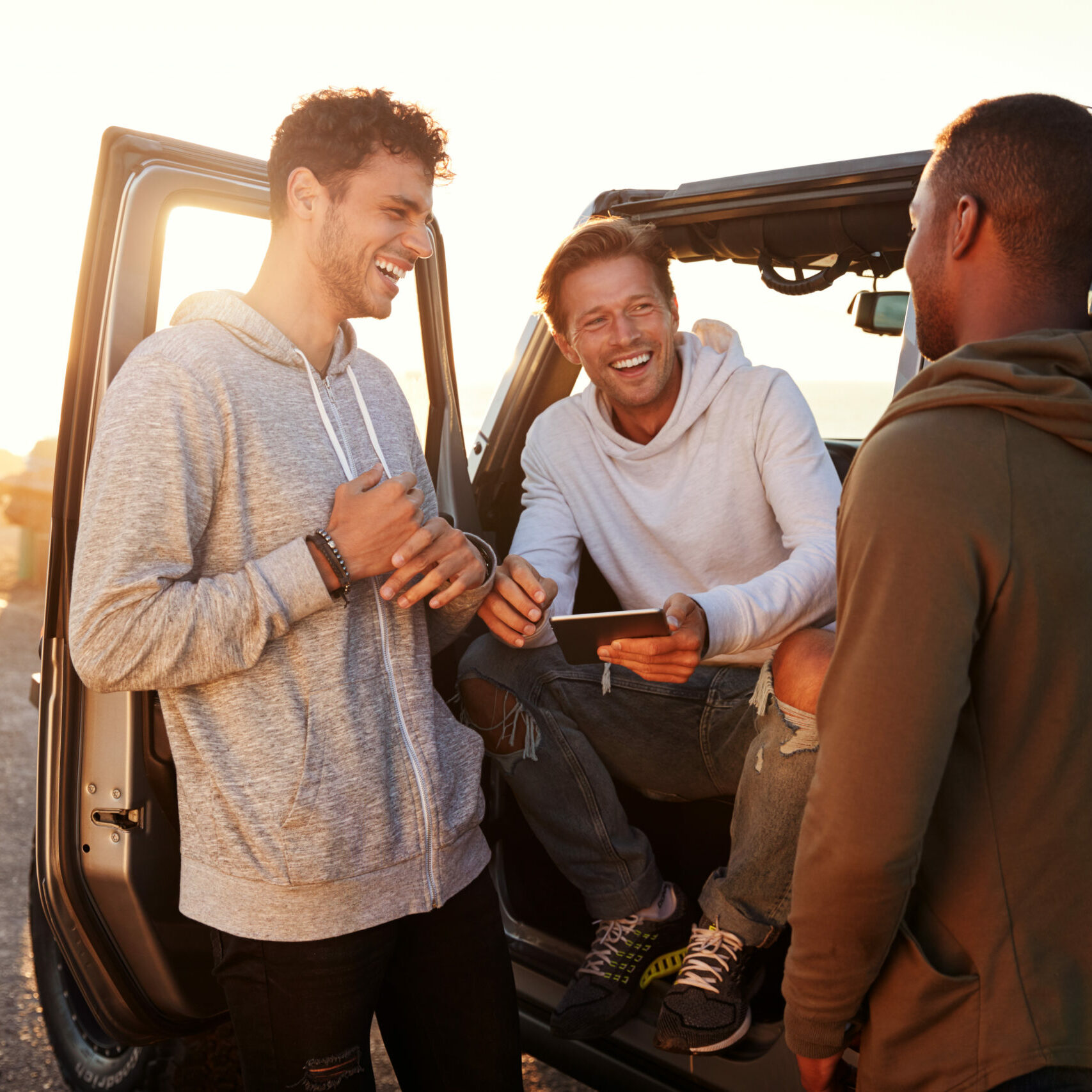 TF-CBT is an evidence-based treatment for children and adolescents impacted by trauma and their parents or caregivers. It is a components-based treatment model that incorporates trauma-sensitive interventions with cognitive-behavioral, family, and humanistic principles and techniques. TF-CBT has proved successful with children and adolescents (ages 3 to 21) who have significant emotional problems (e.g., symptoms of posttraumatic stress disorder, fear, anxiety, or depression) related to traumatic life events. It can be used with children and adolescents who have experienced a single trauma or multiple traumas in their lives.
EMDR Therapy is a psychotherapy model that enables people to heal from the symptoms and emotional distress that are the result of disturbing life experiences. It is an evidence-based practice that has shown to be useful to individuals of all ages and who have experienced a wide range of events.
EMDR therapy is founded on the basis that our emotional well-being is interwoven with our physical state; it employs a body-based technique called bilateral stimulation during which a therapist will guide a client through eye movements, tones, or taps in order to move a memory that has been incorrectly stored to a more functional part of the brain. EMDR therapy corrects this mis-storage so that the painful memories associated with the trauma lose their charge. The client can react to stimuli in the present without the past interfering.
The Diagnostic Classification of Mental Health and Developmental Disorders of Infancy and Early Childhood (DC: 0-5) is an age-appropriate approach for assessing infants, toddlers, and preschool children. This tool classifies mental health and developmental disorders in children from birth through five years old considered in relation to their families, culture, and communities.
DC: 0-5 also can help to establish whether a child qualifies for early childhood intervention services. Since children go through different developmental stages and life experiences, it is necessary to periodically reassess diagnoses. 
Cognitive-behavioral therapy (CBT) is a short-term approach to mental health treatment. It can be effective for a range of problems including depression, anxiety disorders, alcohol and drug use problems, marital problems, eating disorders, and severe mental illness. Through talk therapy, providers discuss thoughts and perceptions that may be influencing a client's behavior. After identifying harmful thoughts, we employ strategies to challenge and overcome them.
Acceptance and commitment therapy (ACT) is an action-oriented approach to psychotherapy that stems from traditional behavior therapy and cognitive behavioral therapy. Clients learn to stop avoiding, denying, and struggling with their inner emotions and, instead, accept that these deeper feelings are appropriate responses to certain situations that should not prevent them from moving forward in their lives. With this understanding, clients begin to accept their issues and hardships and commit to making necessary changes in their behavior, regardless of what is going on in their lives, and how they feel about it.
DBT is a cognitive-behavioral treatment to help individuals learn and use new skills such as mindfulness, emotion regulation, distress tolerance, and interpersonal effectiveness. Research has shown that it is effective in treating various difficulties such as depression, PTSD, eating disorders, substance abuse, and suicidal ideation.
At Zumbro Valley Health Center, we encourage patients to take an active role in their healthcare working alongside their practitioners. Integrative health care focuses on treating the whole person, including the mental, emotional, spiritual, social, and community aspects. We work alongside other community organizations to provide the best possible care.
Our medical practitioner is trained in both conventional and complementary and integrative medicine and offers a comprehensive understanding of health care and healing. Depending on the condition and symptoms, we work towards creating a healing plan that combines a range of therapies. These may include:
Health and Wellness coaching
Biofeedback via HeartMath©
Reiki
Yoga and Tai Chi
Stress management and resiliency training via SMART©
Exercise and physical therapy
Relaxation therapies, including mindfulness
Mental health counseling
Medicine and other conventional therapies
Mental health awareness is an important issue for all educators. Now, more than ever, students are experiencing major changes in how they learn. These changes can have an effect on a student's behavior, achievement, and overall mental health. Teachers are often the first line of defense for their students. We've provided several free resources for teachers (and parents) to help students understand and identify mental health issues.
Cognitive Behavior Therapy
Trauma-Focused Cognitive Behavior Therapy
Eye Movement Desensitization Reprocessing (EMDR)
Acceptance and Commitment Therapy (ACT)
Dialectical Behavior Therapy (DBT)
Integrative Healthcare & Wellbeing
Frequently Asked Questions
Zumbro Valley Health Center accepts many insurances. When you call for services you will be asked about coverage.
Zumbro Valley Health Center ensures that no one will be denied access to health services due to their inability to pay. Our sliding-fee scale reduces the costs of services for Olmsted and Fillmore County residents based upon their income. You may be eligible for other support. Please contact our team to discuss eligibility, other payment options, and information about how to secure other health insurance coverage.  For more information, please call our office at 507.289.2089 and schedule an appointment.
Zumbro Valley Health Center offers a wide variety of service for individuals of all ages. We will work with you to find more effective ways to address the challenges and issues everyone encounters at various times in their life. Adults seeking assistance with anxiety, depression, parenting issues or housing and life skills support to name a few. Children and teens may need help with depression, anxiety, school problems, ADHD, etc.  We also provide treatment for severe and persistent mental illnesses such as schizophrenia.
Zumbro Valley Health Center has a unique certification to provide comprehensive, integrated care addressing physical and behavioral issues. We have on-site pharmacy and dental services, as well as other supportive services like case management, housing support, and skill-enhancing services.
To request an appointment, contact Zumbro Valley Health Center customer service at 507.289.2089. A referral is not required. Please bring a copy of a photo ID, insurance card, and list of current medications.
In the case of a mental health crisis, please call our crisis line at 844.274.7472, text MN to 741741, or call 988.